Worried about downtime, human error, and accelerated growth in your warehouse? Learn more about how to choose and upgrade industrial computers, servers and tablets for monitoring and automating warehouses.
As a result of lockdowns and social distancing measures around the world, E-Commerce has experienced an accelerated growth during the last year. In fact, up to 10 years of e-commerce adoption have been comprised in three months, according to McKinsey. What is interesting is that this is not the regular path to consumer habit transformation, which usually takes place over a period of decades and, consequently, has forced companies to adopt e-commerce as survival instead of a business strategy.
The thousands of products being processed in warehouses for packaging and shipping nowadays require companies to guarantee that their automation and monitoring systems across their facilities are supported by state of the art, rugged computers, tablets, and servers. If you are wondering how to choose the right industrial computer for your warehouse, continue reading to learn how to choose the main characteristics to withstanding the specific requirements of these applications while increasing availability and efficiency of your facility.
Start by understanding data. You need to quantify the amount of data that needs to be processed and the software used to enter, capture, save, process, and report that data. This is one of the most important steps because this is how you find out the minimum and maximum processing capabilities required which in turn will determined the processor type and chipset. Two of the most expensive components in a computer. Identifying the volume of data will also define the type of storage and RAM memory. Finally, determine how close to the Edge computing is taking place. Because if all computing is centralized, your server will probably require more processing capabilities than if your computing is happening at checkpoints. In that case, you will probably require more robust All-in-ones computers or tablets. The same applies if data capture is happening as a result of automation rather than manual entry by employees.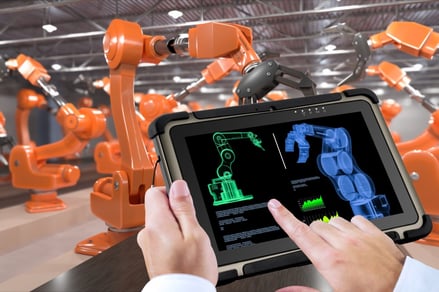 Find out more about our Rugged Tablets.
Next, understand infrastructure limitations. You need to study the installation environment. Ask yourself if there are cabling restrictions, Wi-Fi blind spots, environmental temperature extreme changes, dust or water presence, etc. Then, you should review checkpoint locations and rack systems with unique dimensions. All this information will let you know the amount and type of ports your computer needs: USB, PCI, PCI Express, Wi-Fi slot, HDMI. In addition, you will find out the overall computer dimensions and whether you need All-in-Ones, tablets, and/or servers, including the amount of each. Ultimately, you will know the exact certification level for Ingress Protection, drop resistance and 24/7 365-day operation.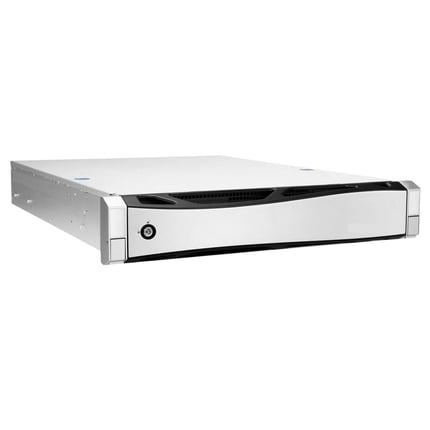 Do you want to go further? Check out consulting and design services. In case you are not only looking to upgrade your warehouse but prepare for future demand and automation, consulting services can help you find improvement points, save in capital expenses, and reduce total cost of ownership. Furthermore, if you have unique rack dimensions or needs, like cabling restrictions or Wi-Fi blind spots, design services will create a customized solution that will perfectly adapt to your facility.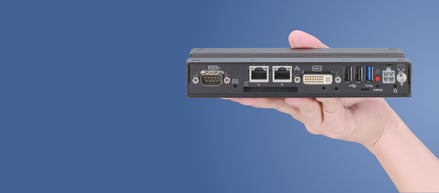 Monitoring large warehouses require managing and processing large data volumes with stringent difficult environmental conditions and 24/7 365-day operation. Contec can help you improve availability and efficiency thanks to our innovative, long-lasting, robust industrial computers, servers, and tablets. Visit our website to find out more about our products: www.contec.com.
References:
https://www.forbes.com/sites/forbesbusinesscouncil/2021/12/29/covid-19-accelerated-e-commerce-adoption-what-does-it-mean-for-the-future/?sh=5c5b6be7449d