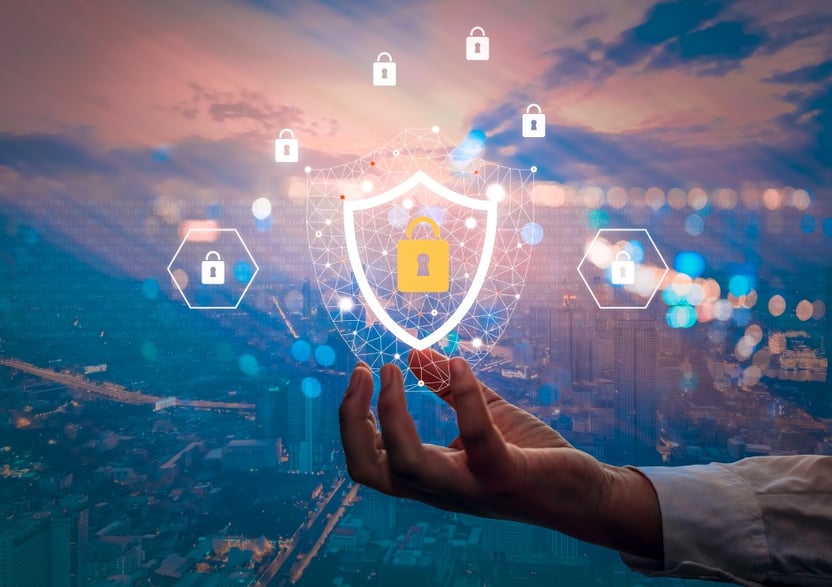 Given the devastating consequences of cyberattacks, protecting your company should be a priority. Did you hear about the recent attack to the Fuel Pipeline in the United States of America? Cyberattacks are increasingly common across all industries and regularly involve great financial losses.
In our Cybersecurity Blog series, we have been discussing tools, strategies, and best practices to improve the security of your business from the research and development to manufacturing and disposal. We also included specific hardware technologies to protect booting, microcontrollers, processors, and credentials.
But how can a Hardware Manufacturer help you protect your company?
Engineered for Protection
Since most hardware attacks leverage vulnerabilities to gain physical access, you should guarantee product protection since the first phases of designing and developing in supply chain. Attacks like these aim at sabotaging, tampering, or counterfeiting hardware to exploit vulnerabilities later or beat you to market. In both cases, businesses experience huge financial losses, and their sensitive information is exposed. Since nowadays it is impossible for a single company to design, manufacture, and test an integrated circuit, several multi-national companies must work in a value-add chain. When looking for a hardware manufacturer, find one that follows standard certifications and who participate in a secure value-chain of manufacturers. Suffering the consequences of the pandemic and since electronic systems complexity continues to increase, you might be tempted to work with brokers or third parties to reduce lead times. That is not advisable as you cannot guarantee the integrity of the purchased electronic systems. In fact, those can be counterfeited, cloned, recycled or out of specifications. The best outcome is defective equipment delivered to your customers. The worst outcome is an attack to your or your customer's business (just like we explained in our article about hardware vulnerabilities in supply chain).
Furthermore, many hardware manufacturers already include minimum built-in security standards. Always check for default features that might be turn off and check that your manufacturer includes some security tools. Some of these features may include Trusted Platform Modules (TPM), Secure Boot, tamper pins, and Trust Zones (You can read more on this blog).
Perfect Match Compatibility
One of the first steps to improve security in companies is conducting a security audit with hardening tools and best practices. And it is precisely during this type of audits that companies find unnecessary redundancy and incompatibilities. Therefore, if you want to successfully reduce the attack surface, start by finding incompatibilities between different equipment. Unfortunately, you will soon find that some hardware is not compatible with protection at the storage and access levels. And in the worst cases, even if storage and access levels are protected, the hardware is not which facilitates attacks.
As a result, during product design and development make sure to select hardware that is compatible with storage and access level protection. Sometimes, security features can be more expensive but if the piece of equipment is going to reside outside restricted areas, this becomes a good investment to prevent attacks. This is particularly important for distributed infrastructures, like Hospitals or Airports, Edge Computing and IOT Applications. If you want to learn more about hardening, read this blog.
Hardware Manufacturers can guide you in this journey to select secure hardware that adjusts to your budget and your protection needs. They can also guide you through some default security features already included in hardware and how to turn them on. At the end, the hardware manufacturer that you choose must be able to provide integrated circuits that are compatible with different providers, that require little to no additional configuration and that supports different authentication devices.
Secure Ready
As mentioned above, you gain a protection advantage when hardware is compatible with all other protection levels (software, access, storage, and network levels). This immediately reduces additional costs and installation hassles. It also reduces unnecessary redundancies and reduces your attack surface. A hardware manufacturer will help you navigate the protection requirements starting at the integrated circuits to guarantee a flawless installation and operation of software and networks. In addition, with each new equipment and software update or certification, a hardware manufacturer will provide the required technical support to avoid business disruptions while protecting your company.
As you can see, choosing a hardware manufacturer is critical to avoid attacks and reduce vulnerabilities. This partnership can define the future and current success of your cybersecurity strategy and plans. Even if you do not think that your business can be affected by attacks, remember that as more devices are connected to the internet and more employees work remotely, the chances of being targeted significantly increase. You also need to remember that gaining physical access is difficult but not impossible.
If you want to continue reading about cyber security, hardware vulnerabilities and how to avoid them or how to apply an enterprise-wide hardening strategy, you can read our Cybersecurity blog series.